Stansted Airport Parking
Pre-book the parking space at Stansted airport at lowest prices, through our comparison you'll find the best parking place nearest to the terminal. Either you are looking for long stay or short stay, meet and greet or park and ride, you will get the amzing prices for stansted parking.
Compare Stansted Parking Prices

Car Park

Distence

Transfers

Guide price

Easy Parking - Flex
Stansted CM6 1PP
1.04 miles
No transfer/Shuttle is required as Chauffeur of Easy Parking will meet you at the Airport

£10.43

perday




TOTAL: £72.99



Easy Parking - Non Flex
Stansted CM6 1PP
1.04 miles
No transfer/Shuttle is required as Chauffeur of Easy Parking will meet you at the Airport

£10.43

perday




TOTAL: £72.99



Peak - Flex
Takeley CM22 6PF
1.69 miles
transfer/Shuttle is required as Peak Storage is park and ride service

£8.14

perday




TOTAL: £56.99



Basically, It is almost a routine for a lot of people nowadays to travel around the country or go abroad for both business and leisure purposes. With average trip times getting shorter and shorter, a lot of people traveling from Stansted airport try to find suitable parking. The Stansted airport parking scene can be quite a hassle to go through if you are not prepared, especially on urgent trips. Finding decent Stansted car parking requires preparation and sufficient knowledge of the services available at the airport. Not only do you want to find a reliable source, but you also want to make sure that you are able to avail reliable and secure Stansted parking, especially if your trip is going to be a long one.
There are a number of services that run under the umbrella of car park Stansted. Knowing which one to opt for is the key to ensuring that not only is your vehicle in safe hands, it is also not a huge burden on your wallet. The options vary in types and options depending on the kind of service you are trying to avail. To make your options clear, we have listed the type of parking services that are available at Stansted airports.
Park and Ride Service at Stansted Airport
Park and ride service is the second best parking option at Stansted airport. Travellers can park and ride using at Stansted, which is located a short 15-minute shuttle bus journey away from the terminal. It is typically the cheapest parking option at Stansted airport since you are required to find your own space, but Stansted park and ride parking is secure. If you have no issues with small transfers and want to save some extra money, then this is your best option. However, they also offer great deals when you book your parking online.
The sooner you book that more discount you'll get. Cheapest Stansted park and ride parking service is also widely preferred by the customers. The park and ride service can be a life-saver if you are running late. They are affordable, off-site parking with direct transfers to the airport terminal. You'll find that all Stansted park and ride services will store your car at a fully-secured car park for the duration of your trip. Depending on which Stansted park and ride parking service or company you use, your car will always be parked at either a secured off-airport site or an on-airport car park. All drivers are fully reliable to drive your vehicle. Stansted park and ride service take care of your car even if your flight is delayed. You'll get your car the way you left it at Stansted park and ride parking.
Stansted Airport Meet and Greet Parking
Meet and greet parking is the another name of valet parking service and it is the most hassle-free parking service at stansted airport. Compare and pre-book the cheap, secure and efficient meet and greet parking at stansted airport with simply park and fly.
Airports are usually bustling with crowd and it is really difficult to find the parking. If you're travelling with a huge luggage or you've kids along, it becomes a hassle. You don't have to worry anymore if you're travelling from Stansted airport because it facilitates the customers through meet and greet Stansted airport parking. This parking service is your best choice if you want to give your journey a hassle free start. Stansted meet and greet parking service also provide great discount so you don't have to worry about your budget. All you have to do is to drive straight to the airport terminal and meet the fully insured driver, hand over your car keys and the driver will quickly inspect your vehicle, make your way to check-in while the driver takes your car to the nearby secured car park. When you return give the service provider a call after baggage claim and your car will be there to greet you at the terminal. Meet the driver again, collect your keys and make your way home. Cheap stansted airport meet and greet service ensures full security. Your car will be parked in area having secured fencing. You'll get your car in condition you left it in and even if your flight is delayed, your car will still be protected. Meet and greet parking service is highly preferred by the customers and is ranked at number one. So it you're looking for something efficient yet cheap, this is your perfect choice.
If youre looking to enjoy your travels without having to worry about your car back at home, Stansted meet and greet might be the best option for you. With the meet and greet service you will be able to relax knowing that your car is being parked for you at a safe parking spot of your choice by a professional chauffeur. The process for booking Stansted meet and greet parking is effortless and you will see your money being well spent once you dont have to worry about your family members or your group of friends being scattered at the airport. There are many perks of choosing the meet and greet parking service at Stansted airport, comfort being one of them. The whole process is fluid and requires little to no effort while you providing you the same secure and reliable parking that you can expect from Stansted airport meet and greet.
Short Stay Parking at Stansted Airport
For the users of Stansted airport, it is known that the airport can get quite busy. Though it is well built to cope with ever growing demand, there is always a risk if you presume you'd be able to get things done at the as airport at the eleventh hour. Particularly, short term parking at Stansted can become troublesome if you are not quick in booking services. There are quite simply a lot of passengers every year that choose to avail the short-term parking thus availability might become an issue for many people. Stansted short stay parking is usually located near the terminal as the spot is to be booked for a relatively short period of time. There are many service providers and thorough research will help you decide which one offers the cheapest short stay parking at Stansted airport. There are even regular discounts in the form of coupons that you can avail if you keep an eye for them during the registration process. Using these coupons is just as easy as finding them and discount is usually applied without any upfront payment.
Stansted Airport Long Stay Parking
Perhaps the time for your vacation has finally arrived. You pack up your things, but you certainly can't make expensive trips to the airport and back (specially with a family) on a taxi. This is where long term parking at Stansted airport comes into play. The service is specially for those who are to leave for a longer period of time and it ensures the security of the passenger's vehicle. Stansted airport long term parking is usually located outside of the airport, at the parking facility. You will note that the area is equipped with all the necessary security measures to make sure that your car remains safe. Likewise, Stansted airport long term parking is a great way for you to save the cab fare of rides to the airport and back home. Simply Park and Fly provides one of the cheapest rates for Long stay parking at Stansted and even goes on to give discounts through coupon codes. Surely you will find the most value for money with such a provider and we are dedicated to making you our loyal customer. Every time you decide on using airport parking, Simply Park and Fly is the name that will come to your mind.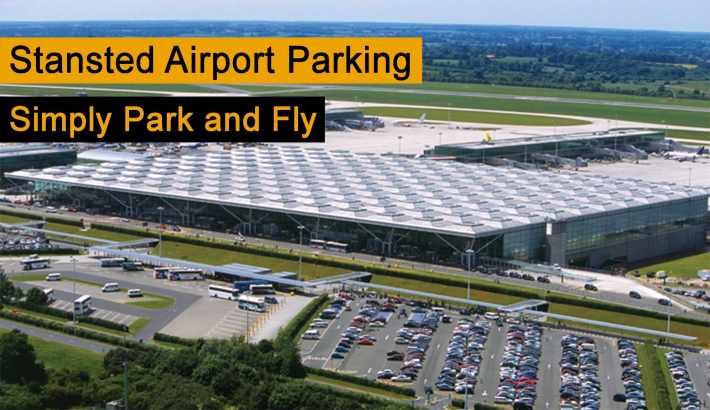 Gaining The Edge With Simply Park and Fly
While all these options may be available to you when you choose from your options in Stansted parking, finding the right Stansted airport valet parking requires detailed information and analysis. This is where we step in with our deep, experience based and information savvy search for Stansted car parking. Our search engine provides you with the latest quotes from top companies that are operating in the Stansted airport parking area. While you may find this information anywhere on the internet, it is our detailed reviewing methodology that gives you the additional information deemed critical in making the right choice. Not only do we collect detailed information about the perks and services each company provides, we also look for customer reviews. Knowing what other people felt about their experience with a specific valet parking service is critical to making the right choice. After all, it is that human connection that we seek in every important matter and finding suitable car parking stands at no less a level. Feel free to reserve your secure Stansted airport car parking.
Stansted Parking Reviews Speaks for Simply Park and Fly
Our reviews for Stansted parking give an appreciable rating is because we ensure that the value of money and that the customers would know what they are paying for after comparisons in the options. Cheapest Stansted parking options have not been easier to avail and our testimonials speak for themselves.
We have collected
1067
reviews for Stansted airport parking with an average rating of
4.5
out of 5